Trekkiegrrrl
From Poserpedia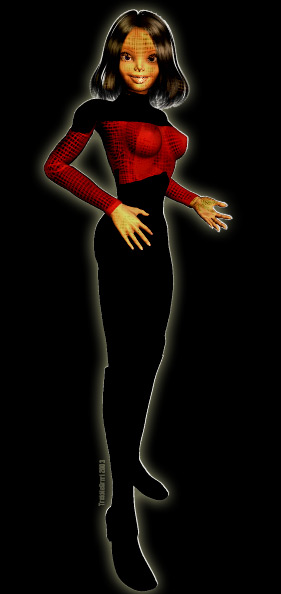 Trekkiegrrrl
Creator of Poser Freebies and best known for her creation of free poser props and The Trash Street, as well as some other great scenes like The Sauna, The Men's Room, and many characters as well for V3, M3, G2 James, and others.
---
Quote: Alan Rickman is a man who gets hotter as he ages. 
By the time it's his time to go, they won't have to cremate him. 
He will spontaneously combust!

---
Date of Birth: September 26, 1965
Age: 42
Biography: Rickmaniac with a HUGE thing for Severus Snape.
Location: Denmark
Interests: Alan Rickman, Johnny Depp, Severus Snape, Harry Potter, Star Trek, Poser
External links